100 Large Flavour Card
Our menu cards are a handy point of sale material, giving your customers an overview of our flavours before they pick their new favourite.
Available in two sizes. One small, rectangle shaped flavour card, and one large, bottle shaped flavour card which also contains information on the contents of the 100 Large boxes (UK only).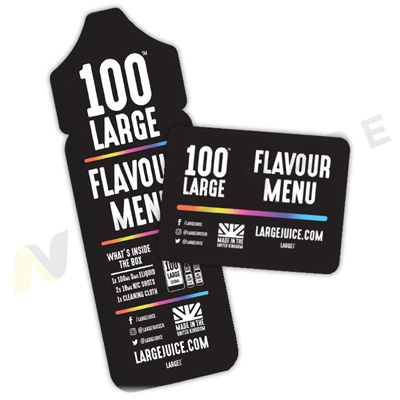 eLiquid Brand:

Large Juice
Alternate Choices